Taxi Transfers To and From Gothenburg Airport
Find Unbeatable Value Taxi Transfers


Gothenburg Airport Taxis - Fares, Distances and Where to Find Them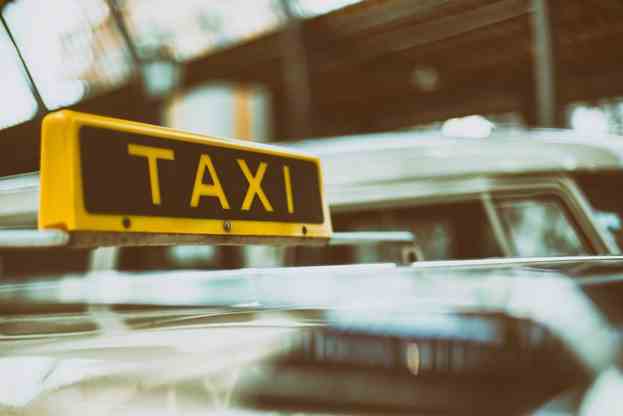 When you arrive at Gothenburg Landvetter Airport, you can nice and quickly find a taxi service that can bring you to your preferred destination.
You can reach Gothenburg City Center by taxi from the GOT Airport within a 25-minutes' drive, as the airport is located approximately 13 miles / 20 km east-southeast of Gothenburg
You will also find taxis accessible by wheelchairs, however, please make sure to make a former request for this service.
Taxi pick-up areas at Gothenburg Landvetter Airport
You will find the taxi pick-up areas outside the Gothenburg Airport Terminal building from the arrivals hall. The taxi rank is available 24 hours a day, 7 days a week.
Please look for the designated taxi signs.
Taxi rates to and from Gothenburg Landvetter Airport
The fare from GOT Airport to Gothenburg City Center is approximately SEK 436 plus an additional fee for trips from the airport.
You may also be charged extra if you carry many pieces of luggage.
For more than 4 passengers (up to 8), the fare is about SEK 651 plus additional fee.
Please note that trips from 03:00 pm to 09:00 am are more expensive due to the night rate.
Free price setting
In Sweden, the taxi market is deregulated and therefore the free price setting applies to all taxi rides in the country. Please pick the taxi company and car that best matches your needs. You are NOT required to take the taxi cab that is first in line.
Comparative price
Customers will find that all taxi service providers have to state comparative prices for all types of journeys. The comparative price is calculated based on a "typical journey" with a distance of 10 kilometers that takes 15 minutes. You will find the comparative price in large black digits on a yellow background in each taxi.
Fixed prices
It is recommended that you always ask if the taxi company applies fixed prices. Please be aware that if you have received a fixed price, this should be entered and visible in the taximeter before you start your taxi trip. The taximeter must be activated throughout your journey.
Payment
The taxi companies will accept cash and all major Credit Cards. We recommend passengers to keep the receipt of all taxi trips in case of lost items to retrieve or to make a complaint against your journey.
Taxi service providers at Gothenburg Landvetter Airport:
The following taxi companies provide service to and from Gothenburg Airport:
Taxi Göteborg: +46 31 65 00 00.
Minitaxi: +46 31 14 01 40.
Taxi fares to & from Gothenburg Airport (GOT)
Taxi Transfer Customer Reviews
Available Transfer Options